Check out this great video of how demo works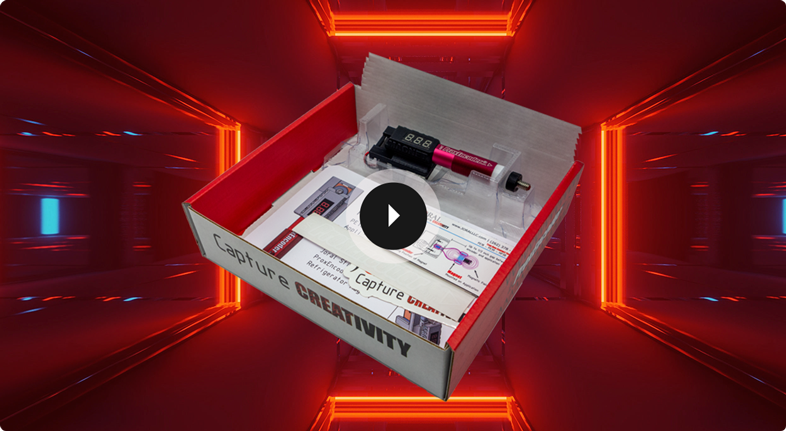 WELCOME
VISITORS & ANNOUNCE
PROMOTIONS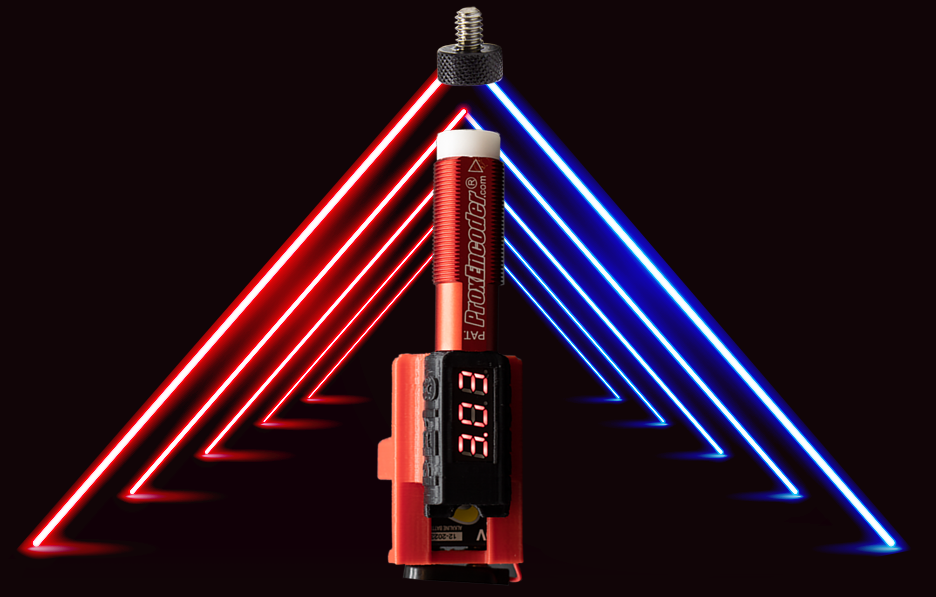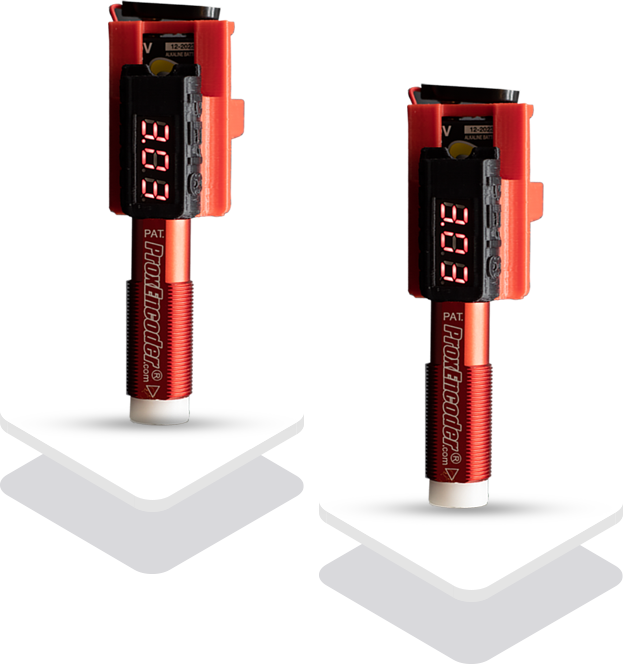 AN ENGINEERING
PROMOTIONS
Most engineering ideas happen after the designer is presented with a new concept and a little time to play and ponder goes by…
We wanted to facilitate that process.
So we made a Proxencoder Engineering Demonstrator.
We stripped the sensor down to the bare bones, and added a voltmeter and a battery to a 3D-printed holder.
This produced a part we could give to an engineer, and by simply attaching the battery the tool comes to life.
Now at by placing the magnet it the tip of the sensor, the voltmeter will report the angle change as the magnet spins.
THE DESIGNER WILL BE
ABLE TO NOTICE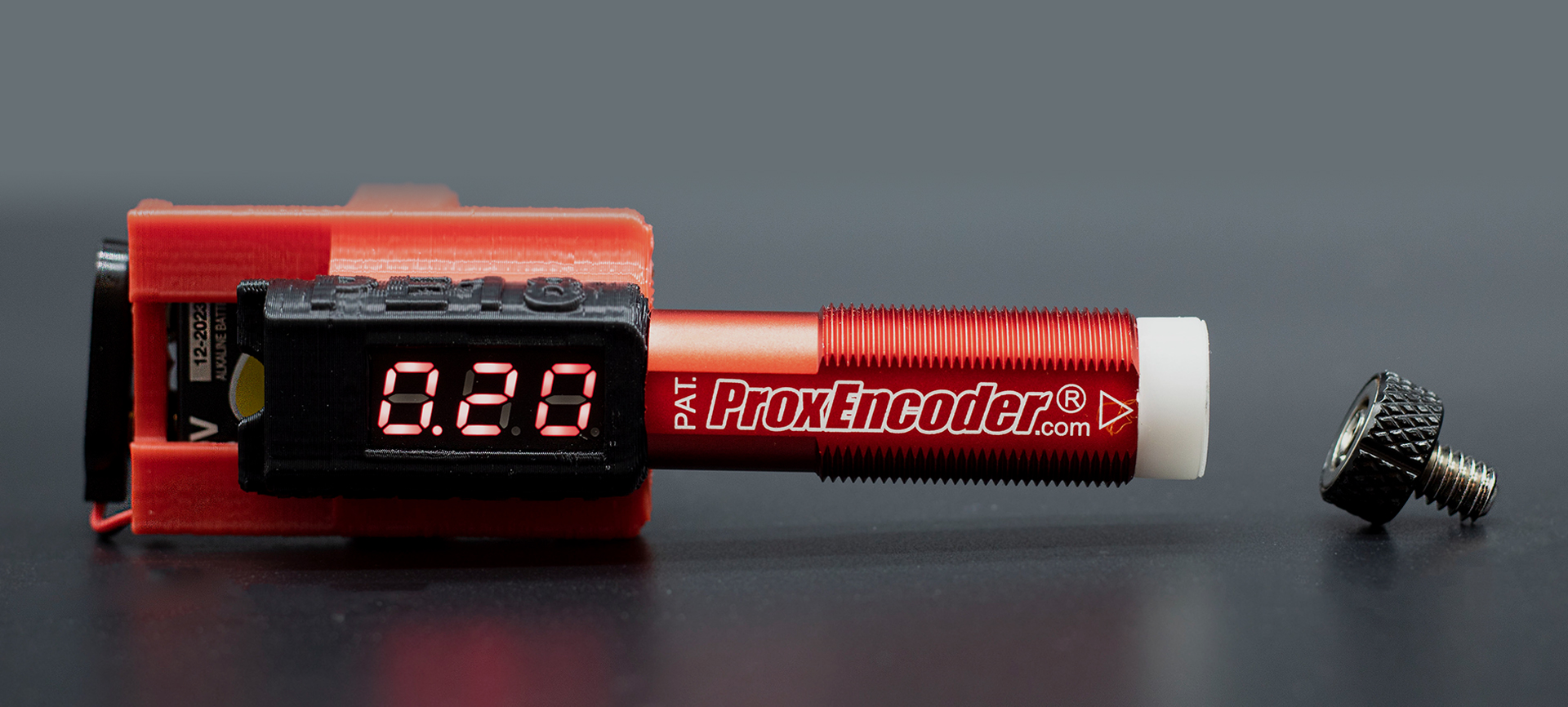 3D printed demo housing for the attached power supply.
Digital display to show demo voltage output.
18mm threaded housing to mount the encoder.
Mag-pack to read rotation from the Mag-H mounted on the application.
Mag-H package to mount on application to detect rotation.